The month of June is upon us accompanied by the sunshine, vibrancy and rainbows of the Summer season. However, warm showers are not the only cause of the legions of rainbows that paint the sky, for June is also Pride Month! 
While the rainbow flag has  become the most recognizable LGBTQ+ symbol today, there are many other significant symbols that convey the profound history of the LGBTQ+ community; including many flowers!
As diverse and lovely as a rainbow, flowers have held very special meanings in LGBTQ+ communities dating back to the sixth century. Some varieties of flowers were used to communicate in code when it was unsafe for people to be transparent about their sexual identities. Other species represented love and loss. Some floral names were formerly used as hurtful transphobic and homophobic slurs (for instance, "pansy,") that many activists and artists have since reclaimed and work to reverse their derogatory origins.
Let's explore some true flower power and dive into the rich histories of five symbolic flowers in the LGBTQ+ community.
Green Carnation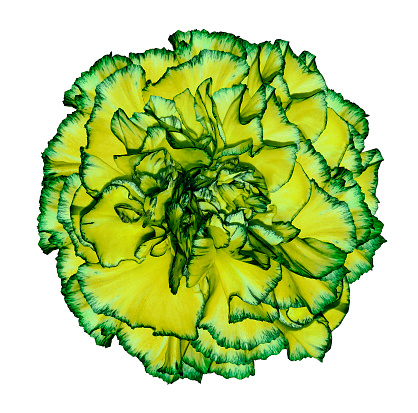 It was the opening night of Lady Windermere's Fan, a comedy written by poet and playwright Oscar Wilde in 1892. When inviting several of his friends to the play, Wilde instructed them to wear a green carnation pinned to their lapels. When asked what the flower meant, Wilde responded "Nothing whatever, but that is just what nobody will guess " with his signature clever humor. Many have speculated over the years that this artificial green flower not found in nature mocks the idea that love between two men is "unnatural." 
Many gay men continued to wear green carnations pinned to their lapels as a way to subtly indicate their sexuality to one another after Wilde set it on stage.
Violets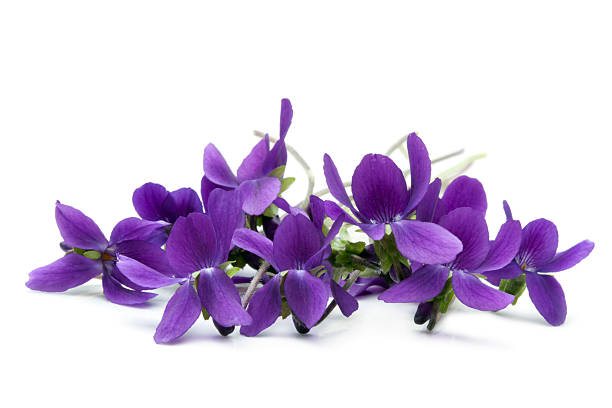 Violets have been linked to lesbian love dating back to the 6th century when Saphho, a Greek poet from the island Lesbos, referenced them in her writing. She made very moving coded references to female love in her poems that would cause the violet's symbolism and LGBTQ+ association to persist to this day. 
In 1926, Édouard Bourdet's play The Captive once again signaled lesbian love through violets when a female character sent another female a bouquet of violets. A scandal was born from the outrage of viewers who demanded censorship, and the production was shut down a year later. However, many women continued to wear and carry violets to demonstrate their support.
Pansies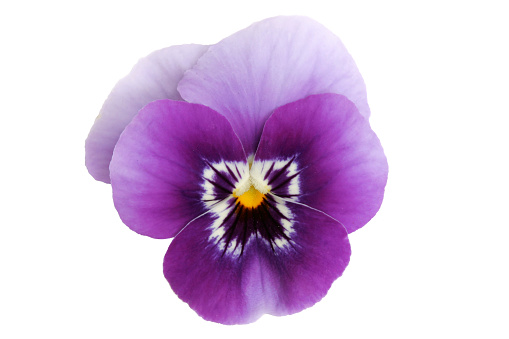 The term "pansy" has a prevalent history of insulting one's strength or masculinity in the U.S. A dated slur with a lengthy history going back to the early 1900s,nyone deemed a "pansy" was thought to be a gay man or lacking manly qualities. To this day, the pansy is a flower largely associated with the gay community, but not just because of its derogatory connotations.
In major cities like New York and Los Angeles in the 1920s-1930s, underground drag balls exploded with popularity. The drag queens were referred to as "pansy performers" because of their colorful and vivid clothing. This trend segued into what's known today as the "Pansy Craze" responsible for the introduction of gay nightlife.
LGBTQ+ activists are currently working to recover and restore the term "pansy" and rid it of its negative connotations. The hope is for society to view it as a positive and empowering LGBTQ+ title.
Roses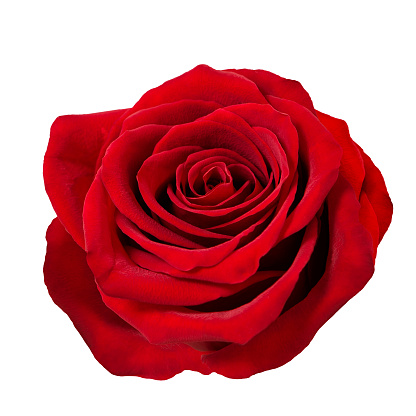 The beauty and essence of the rose was the inspiration behind The Rose Project: Portraits of the Trans Community, started by photographer Kristin Cofer in 2016. Cofer intended to honor "the beautiful trans, gay, queer, and non-binary community. Each of the subjects of her photos is shown holding a rose to represent "diversity, beauty and love."
Rainbow tie-dyed roses are also a common occurrence at Pride events, echoing the variety and power of the rainbow flag.
Lavender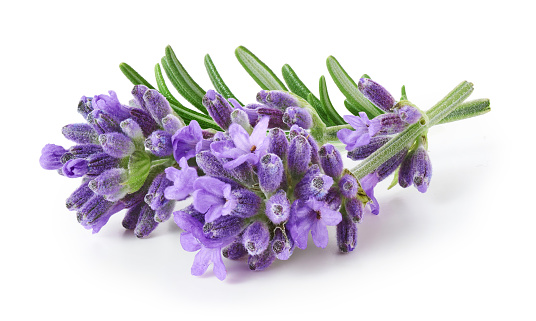 The flower and the color lavender is linked to both gay women and men. In the 1920s, gay men were often called "Lavender boys" as a means to call them out for not being masculine enough. U.S. writer and proclaimed feminist Betty Friedan classified lesbian involvement within the women's rights movement as "The Lavender Menace." 
Activists fought back by wearing shirts with the phrase "Lavender Menace" to women's events, and were eventually welcomed into the women's movement. On this theme of refusing to let these degrading insults define their community, many gay people would pin lavender to their lapels in protest. 
Lavender is also considered to be so important to the LGBTQ+ movement because the color is a mix of blue and pink: two colors that are culturally associated with men and women. The blending of both of them together communicates love and togetherness among differences.
References:
https://daily.jstor.org/four-flowering-plants-decidedly-queered/
https://bloominghaus.com/news/pride-month-flowers/
https://flowerpowerdaily.com/six-flowers-that-define-lgbtq-movement-in-history/
https://www.osgf.org/blog/2020/6/29/vi0rxptrmtd4v8n2epbm3otxj56z5o